En estos libros si algo hai son personaxes novos cada dez páxinas. Así que a empresa encargada de filmar a serie para a televisión está a darlle traballo a moita xente.
[caption id="" align="aligncenter" width="332" caption="Who's this girl? Melisandre."]
[/caption]
Cando les os libros creas unha imaxe de cada personaxe un tanto difusa, algo así coma velos a través dun velo. Tes unha imaxe moi nítida da súa personalidade e o que podes esperar del, se o escritor fai ben o seu traballo, pero físicamente a veces costaríache describilos. Polo tanto, cando ves materializarse un personaxe a veces levas unha grande sorpresa.
[caption id="" align="aligncenter" width="320" caption="Stannis Baratheon"]
[/caption]
As imaxes de arriba son dos actores escollidos para importantes protagonistas do relato, ainda que o aspecto que terán non será ese, sobre todo ela, que puxen esa imaxen porque o que nela se ve non se verá na pantalla, espero.
Stephen Dillane Carice van Houten
Levan uns meses filmando en Irlanda os capítulos desa segunda temporada, dende os últimos días de xullo, que se corresponde con libro Choque de Reyes [A Clash of Kings] [Visto aquí]
Edito: Máis incorporacións. Edward Dogliani como "Casaca de Matraca" (Rattleshirt) anunciado polo propio George R.R. Martin.
[caption id="" align="aligncenter" width="320" caption="Casaca de Matraca"]
[/caption]
Algúns máis visto aquí. [caption id="" align="aligncenter" width="320" caption="Margaery Tyrell"]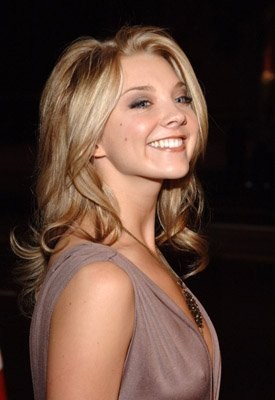 [/caption] e tamén
Other Game of Thrones: Season 2 cast includes: Stephen Dillane (John Adams, King Arthur) as Stannis Baratheon and Carice van Houten (Repo Men) as Melisandre. More additions include Liam Cunningham (Camelot) as the onion knight Davos, Natalie Dormer (The Tudors) as Margaery Tyrell, Gwendoline Christie as the knight Brienne, Nonso Anozie as a merchant prince, Tom Wlaschiha as the assassin Jaqen H'gar, Roy Dotrice as a pyromancer, Oliver Ford Davies as Maester Cressen, a maester in service to Stannis Baratheon, Ben Crompton ("Man Stroke Woman") as Dolorous Edd of the Night's Watch, and Gemma Whelan as the axe wielding Yara Greyjoy.